Introduction
"Electricity is the everyday manifestation of vestal fire: a cool, clean, quick current coursing through infrastructures, rather than the raging messy snapping terror of uncontrolled fire; but at one end or the other of the electrical gastrointestinal tract, there is inevitably smoke and ash ... Electricity is repressed fire, as we see in the supposedly eco-friendly idea of cloud computing."

"The Marvelous Clouds"
John Durham Peters (2015)
For the 2014 video work "Internet Machine" artist Timo Arnall documented a huge industrial data-center run by Telefonica in Alcalá, Spain. Timo has described this center to be one of the most fault-tolerant in the world running on mains electricity backed up by a supply of batteries and diesel powered generators. The sterility of the environment as depicted in the video is palpable. The steel machines whirl and hum as they work constantly 24 hours every day of the year.
Eerily, the video is void of human life which suggests that in order for servers to run as reliably as Telefonica's then we should be at a distance invisible from the mechanisms. We tend to think that the concept of heavy mainframe computers died with the invention of the personal computer but these data centers prove that power hungry computing simply migrated to regional outskirts.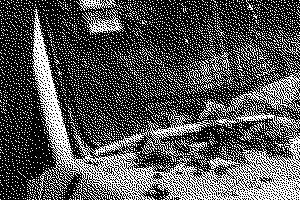 Overview
In this project you will think about and question the cost of the internet. In your research consider its characteristics: weight, size, omnipresence, speed, energy, etc. How does the displacement of computing power and dispersion of data affect our relationship to the internet? What is the cost of the embodied energy of computers? What does it mean to be reliant on a computerized infrastructure that's always on? And how do we react when it fails us?
Through this project, you will experiment formally in HTML and CSS to create a zine "A non-commercial often homemade or online publication usually devoted to specialized and often unconventional subject matter." Your zine should somehow take advantage of it's being online. How is a digital publication different than one in print? What are the dynamic properties of the web that printed matter lacks? And vice-versa: are there opportunities that printed matter provides that the web doesn't?
For the content of your zine, you will select from one of the following topics to research.
- embodied energy of computers
- fate of electronics waste
- carbon footprint of the cloud
- community mesh networks
- open source burnout
- surveillance capitalism
- energy cost of bitcoin
- the insecurity of IOT devices
- some other approved topic
In addition: your zine's size MUST be smaller than 500kb total, including all pages and resources (scripts, images, etc). You will need to be efficient in your use of graphics in particular.
You will identify an end user group, or reader (your peers, less tech savvy people, your brother, etc) who you want to communicate with about this topic, and design your zine specifically for that group or person. You should be the author of the content of your zine, don't just copy and paste your sources! How can you take advantage of the nature of HTML/CSS to communicate about this topic within the size constraint.
Your final outcome should be a formally and materially complete zine about your topic, targeted toward your end user. It should be designed to communicate your subject matter in a way that is engaging and intentional.
Learning Outcomes
Practice being efficient with HTML and CSS.
Strengthen skills using HTML and CSS as a formal medium.
Requirements
A write up of your initial research into your topic totaling 2 pages.
A completed zine on your topic that is smaller than 500kb.
Calendar
Week 1
T  - assign and pick topics
TH - work day and advising

Week 2
T  - step 1 due
TH - step 2 due

Week 3
T  - step 3 due
TH - work day

Week 4
T  - work day
TH - step 4 in progress eval

Week 5
T  - workday
TH - project due
Project
Step 1
Due Tuesday Sept 10
Select a topic and research it. You should consolidate your research into 2 pages of text, it need not be a cohesive narrative at this point, but it should document your discoveries and insights into your subject matter. The goal is to learn enough to be able to communicate on this topic in the form of your zine. Do not just copy and paste your sources! It should be clear from your research documentation that you have engaged with your topic.
Step 2
Due Thursday Sept 12
Drawing upon your research, who do you want to communicate with about this topic? Select two different target users and outline a structure for your content for each. Think about how you would best break apart the important concepts to present them for this user to understand.
Step 3
Due Tuesday Sept 17
For your target user and outline, sketch two possible design directions for your zine. Think about how you might use text and images efficiently to help your zine communicate effectively. Where might you need figures to reveal a difficult concept, or illustrations to help keep your reader engaged?
Step 4
In progress crit Sept 26
Due Thursday Oct 4
Present your final zine to the class. Remember to check your final downloaded size, and be sure to have your zine uploaded to your site before the start of class.
Grading
Your project grade will reflect the quality of your research, as well as the design execution of your final zine with respect to your chosen user. Points will be deducted for having outcomes that go over the allowed size limit.
Other References
'Zines! Vol. 1', RE/Search. Ed. V.Vale 1996
'Recollected Work', Mevis & Van Deursen 2005
'Six Memos for the Next Millennium: Memo I, Lightness', Italo Calvino 1988
'The Marvellous Clouds', John Durham Peters 2015
'Overcomplicated: Technology at The Limits of Comprehension', Samuel Arbesman 2016
'Designing Programs' Karl Gerstner
Jet Age Compendium
Related Works
Joachim Coucke, 'Fishing in the Pool', 2014
Timo Arnall, 'Internet Machine', 2014
Angie Keefer, 'Fountain', 2014
Nam June Paik, 'Electronic Superhighway', 1995
Matt Mullican, 'Glen', 1970
Dragan Espenshied, 'One Terabyte of The Kilobyte Age', 2010
Tega Brain, 'Being Radiotropic', 2016
Harun Farocki, 'Parallel I–IV', 2012–2014